Tripods
Vinten Vision 10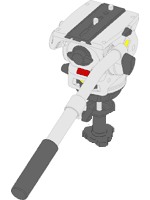 The Vision 10 pan & tilt head, for ENG, professional broadcast and corporate production.
---
Sachtler Video 18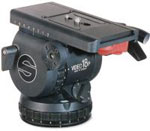 The Video 18 Plus fluid heads' seven-step, temperature-independent damping systems ensure that professionals capture the most riveting scenes and events on video.

They let you follow the action smoothly, while easily handling tilts up to 90, even with heavy cameras at maximum payload.
---
Sachtler Video 20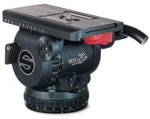 Video 20 Plus heads guarantee camera operators an extremely high carrying capacity, a seven step counterbalance system, and a very long balance plate sliding range.

In addition, special dust shields prevent dirt particles from penetrating the heads.
---
Sachtler Video 25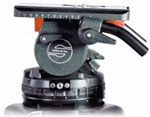 With the Video 25 Plus fluid head and its seven-step, temperature-independent damping system, professional camera operators capture the naked truth on film with perfect clarity. Need to change position? Tilt angles up to 90 degrees are no trouble for the Video 25 Plus, even under maximum load.
---
Ronford F4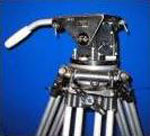 Heavy head and legs for those heavy kind of days.