Accessories
Canon J11 Lens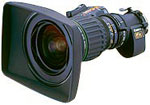 Canon super wide angle lens 4.5-50mm with 2 x extender to 100mm. A fantastic quality lens at a bargain price.
---
Canon J9 Lens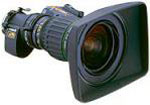 Canon J9 x 5.2irs wide angle lens with doubler.
---
Canon HJ 11 W/A Lens 4.7 - 50 mm
91.0° angle of view at 4.7mm
2x extender
Canon Digital drive

---
Timecode Reader
Black Box Video's Time Code TX/RX system is designed to transmit time code from a camera to a recorder using a reliable and robust UHF link on 418 or 433 MHz. The system is DTI approved, and no license is required.
---

The World's Smallest High Quality HD/SD-SDI / HDMI Recorder/Player
The most versatile Recorder/Player in the world in terms of bit-rates, recording options and formats
By adding the nanoFlash, one can may meet the acquisition requirements, 50 Mbps, for many networks.

The nanoFlash is a state-of-the-art miniature CompactFlash HD/SD SDI and HDMI Recorder/Player
Unit comes with 2 x 32GB Sandisk cards, Power leads, and short BNC. Cards must be returned with the unit. We are not responsable for material left on the cards.
---
Easyrig


The Easyrig portable camera support is a new and cost effective system which can be used with both film and video cameras. Ergonomically designed, the Easyrig reduces the static load on the neck and shoulder muscles and distributes it to other parts of the body more capable of handling it.